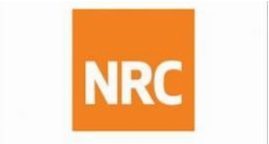 وظائف شاغرة لدى المجلس النرويجي للاجئين بمؤهل علمي توجيهي كحد أدنى
وكالة المرفأ –
يعلن المجلس النرويجي للاجئين في عمان عن حاجته الى :
Technical M&E Assistant "Nationals Only"
1. Roles and Responsibilities
The role of the Technical M&E Assistant is to support the day to day activities in the M&E department including responding to beneficiaries' calls that come to the complaints and suggestion line, support with administration tasks related to evaluators/consultants, data collection in office and in different locations, basic data cleaning and analysis, and maintain the M&E folders on shared drive.
Generic responsibilities
Adhere to NRC policies, tools, handbooks and guidelines.Assist a range of support with the implementation of the Core Competency portfolio according to plan of action.Implements independently procedures and activities within own function or core competency as delegated.Responsible for organizing and delivery of tasks in line with priorities and standards.Develop and maintain knowledge of the specialist area of work in which technical assistance and support is being provided, in order to be most effective in supporting the team.Use initiative in day to day problem solving in line with agreed procedures, priorities and standards for the area of work.Prepare and develop status reports as required by management.Ensure proper filing of documents.Promote and share ideas for improvement in your area of expertise.
Specific responsibilities
Handle calls that come to NRC's complaints and suggestions line as per SOPs, including case management and follow upSupport M&E team in data collection over the phone and, when necessary, in focused-group discussions and enumerationSupport M&E team in data cleaning and basic analysisCarry out administrative tasks within M&E unit (including, but not limited to administrative arrangements- visa, accommodation, transportation for M&E consultants, evaluators, etc. and/or admin arrangements for different types of M&E exercises)Maintain M&E folders on shared drive by keeping them up to date and consistent with NRC's guidelines on filing, file sharing and data protectionCarry out other duties as agreed with line manager
Critical Interfaces
By interfaces, NRC means processes and projects that are interlinked with other departments/units or persons. Relevant interfaces for this position are
Relevant core competency implementation staffProtection staffM&E departmentSupport teams, Finance, HR, Admin and Logistics
Scale and scope of position
Staff: NoneStakeholders: NoneBudgets: NoneInformation: NoneLegal or Compliance: None
2. Competencies
Competencies are important in order for the employee and the organisation to deliver desired results. They are relevant for all staff and are divided into the following two categories:
1. Professional Competencies
Generic professional competencies for this position:
Experience from working within technical expertise area in a humanitarian/ recovery context.Knowledge and experience within a relevant administration, craft or technical field and ideally a relevant vocational qualification.Previous experience from working in complex and volatile contexts.Documented results related to the position's responsibilities.Some knowledge of English.
Context/specific skills, knowledge and experience:
Qualification requirement: Vocational/Tawjihi degree or equivalentYears of Experience: 1Familiarity with the refugee contextFamiliarity with MS officeGood English language skills
2. Behavioral Competencies
Planning and delivering resultsWorking with peopleAnalyzingCommunicating with impact and respectInitiating action and change
3. Performance Management
The employee will be accountable for the responsibilities and the competencies, in accordance with the NRC Performance Management Manual. The following documents will be used for performance reviews:
The Job DescriptionThe work and Development PlanThe NRC Competency Framework