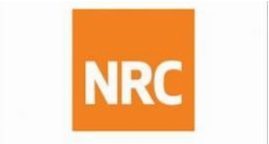 وظائف شاغرة لدى المجلس النرويجي للاجئين براتب ١٣٤٧ دينار
وكالة المرفأ –
يعلن المجلس النرويجي للاجئين في اربد عن حاجته الى :
Technical ICLA Legal Officer (Nationals -Lawyers)
Rights Respected, People Protected
Established in 2012 NRC Jordan's long-term outlook addresses the problems affecting life as a refugee. We work to build the resilience of Syrians, and to relieve the impact on the Jordanian communities that host them.  Syrian refugees in Jordan are struggling. As they contend with difficult living conditions across the country, the obstacles are complex. They struggle to remain registered as refugees, to provide for their families, and to access essential services – including education for their children. The Jordanian communities that host them, meanwhile, feel the impact of hosting high numbers of refugees – with each year that passes, local infrastructure becomes more strained.
Technical ICLA Legal Officer 
Role Specific Information
The Technical Legal Officer within NRC's Information, Counseling and Legal Assistance (ICLA) programme will provide Syrian and Jordanian beneficiaries with information, counseling and legal assistance services on various topics (including legal and civil documentation, housing, land and property rights and work rights) during outreach and at NRC's offices and oversee external partner relationships including beneficiary referrals and case management.
Generic responsibilities:
Provides technical support and develops capacity building initiatives to enhance the technical
knowledge and professional development of staff
Provides technical analysis, systems and tools in order to improve quality of programming.
Monitors the compliance with NRC policies, CC Tools, handbooks and guidelines and proposes new
initiatives to bridge gaps and implements these
Shares technical knowledge, develops systems and tools to enhance the quality of the project
Identifies, analyses and evaluates key processes and gaps in the implementation of the team
activities and makes recommendations for improvement.
Provides technical analysis over programme implementation activitiesRepresents NRC, liaison and collaborate with relevant local authorities and/or stakeholders
Ensures a healthy, safe environment for staff and beneficiaries and makes sure that protections
concerns are addressed and followed up.
Specific responsibilities:
Provision of counseling and legal assistance services to beneficiaries, including dispute
resolution, on areas within NRC's mandate. *
Conducting outreach sessions for beneficiaries *
Case management of beneficiary cases including necessary follow-up and ensuring that
deadlines are met. *
Close liaison with NRC caseworkers to provide accurate and updated advice for beneficiary
cases *
Conducting legal research and analysis of procedures and regulations on key legal issues for
Syrian refugees including legal and civil documentation, housing, land and property rights and
work rights under Jordanian law;
Meeting with international, national and governmental actors working on legal issues for Syrian
refugees;
Development of training materials and provision of training's to NRC staff and relevant partners on
legal and administrative matters.
Coordination of external partner relationships including oversight of referrals to local legal aid
organisations and locally contracted private lawyers to ensure full compliance with agreed case
management and client handling procedures;
Our Ideal Candidate:
We are looking for a university graduate in Law, with a minimum of two years previous experience of legal practice in Jordan, Experience working in complex and volatile contexts, to have a valid license from the Jordanian Bar Association, native fluency in Arabic and work proficiency and good drafting skills in English
We are particularly looking for a positive individual with strong communication skills, who can build trust and confidently navigate both internally and externally at different levels.
In this position you will join highly motivated and expert staff who are making a difference to the most vulnerable people in the world's biggest displacement crisis.
 للتقديم من هنا
Additional Information:
Candidates are encouraged to apply early, as applications may be screened prior to the vacancy deadline
Contract period:  4 months (renewable based on the financial situation and performance)
Salary/benefits:   1347 JOD (subject to social security and income tax)
Duty station:        Irbid
NRC may be required to verify the identity of its partners and to check that its partners have not been involved in illegal activities.
NRC reserves the right to use electronic screening tools for this purpose.
B: Please enter your specific city of residency in Jordan in your application.
NRC does not charge a fee at any stage of the recruitment process (application, interview meeting, processing, training or any other fees). Offers of employment or job openings with requests for payment of fees are fraudulent. Victims of such scams should report them to their local law enforcement authorities for appropriate action.