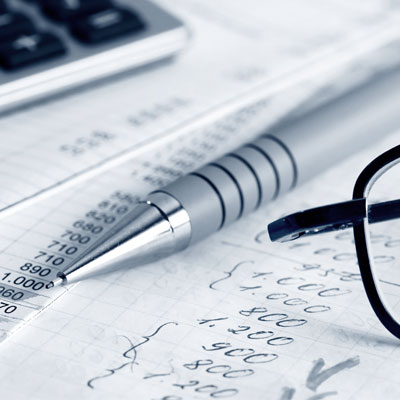 مطلوب محاسبين للعمل لدى شركة امريكية كبرى براتب 2400 دولار شهري
وكالة المرفأ – تعلن شركة Crossover عن حاجتها الى :
Financial Analyst $15/hr
Do you have an experience with investigating financial data flows and creating reporting solutions for large complex organizations? Do you believe you could help us generate efficient financial reports for a $1B organization in one click? If so – this role is for you.
ESW Capital is an Austin, Texas based group specifically focuses on buying, strengthening, then growing mature business software companies. By taking advantage of its unique operating platform, ESW revitalizes its acquisitions for sustainable success while making customer satisfaction a top priority. ESW and its affiliated companies have been in the enterprise software space since 1988, and the group includes notable brands such as Aurea, Ignite Technologies, Trilogy and Versata.
Job Description:
ESW Capital is transforming the entire $1B organization to uniform and standardized financial data flows. The Financial Analyst's role will be to utilize standard reporting & analysis platforms and data structures to process and generate finance reports about finance aspects of a multinational and heterogeneous corporation.
As a Financial Analyst you will be working with finance and business teams to investigate finance flows, generate and polish reports to provide enterprise quality. You will be generating reports, gathering and integrating actual data, doing manual processing to tackle discrepancies, continually improving processes and outcomes.
Simplicity and data quality is the key factor for success.
Key Responsibilities:
Day to day finance reporting across the global company in an effective and scalable manner.

Communicate Accounts Payable (A/P), Accounts Receivable (A/R), Financial Reporting, General Ledger, to exchange information on reports, inputs, outputs.

Process master data lists to clean-up, structurize, connect data, automate reports, reconcile. .

Support acquisitions by mapping data structures, clean-up data, run procedures to integrate finance data into standard central reporting structure.

Suggestion on processes to increase efficiency and productivity.
Required experience and skills
Bachelor's degree in finance-related field.

2+ years of experience in financial data analysis (Sales / Revenue / Cash-flow forecasting, Budgeting, Financial planning etc..).

2+ years of relevant hands-on experience with finance reporting (starting with Excel and Google sheets).

Working remotely, available at least partially during US business hours.
Compensation: $15/Hour ($30K per year on a 40-hour week Basis)
Location: Global (remote)
Commitment: 40+ productive hours of work/week
To qualify, please provide a resume/CV demonstrating the required experience and skills. From there, to help us find the top 1% of talent, there will be a series of interviews and online skills examinations. We realize these are challenging and can require a decent amount of time – so we thank you in advance for your efforts.
You will start your application by hitting the 'Apply Now' button then uploading your CV and confirming your email address. From there – the Crossover platform will guide you through the remaining steps, which involves a set of interviews and online skills examinations. We realize these are challenging and can require a decent amount of time – so we thank you in advance for your efforts.
Are you up for the challenge?
Crossover is an equal opportunity company. All qualified applicants will receive consideration for positions without regard to race, color, religion, sex, sexual orientation, gender identity, gender expression, national origin, age, protected veteran or disabled status, or genetic information.